Our Services


Accrued Plastic Ltd offer a variety of services tailored to support the flexible packaging industry. Our wealth of knowledge and expertise as well as our range of products enable us to provide a bespoke system to compliment your supply chain requirements. Accrued specialise in slitting and rewinding film reels (including printed products), as well as providing a tailor made stock holding system and quick dispatch facility.
Please see below for more detailed information about our services, or contact your Accrued representative to see how we can help your company meet and exceed your business requirements.
Flow Wrap Film
Accrued Plastic specialise in the supply of flow wrap film reels. Flow wrap film reels are widely used within the food manufacturing industry, as well as general packaging applications. Utilising the on-site slitting machines, flow wrap reels can be produced to the customer's specific requirements incorporating the following parameters:
Width
Thickness (15 micron up to 50 micron)
Colour (transparent, high gloss, metallised, solid white, pearlised white, matt)
Reel length (to suit customer requirement and any manual handling criteria)
Core size (76mm or 152mm)
Barrier properties (coated options available including acrylic, PVdC and PVOH)
Bespoke labelling (including batch traceability information)
Protective wrapping (to prevent external contamination)
Direct food contact approved product
Accrued Plastic are able to offer a bespoke stock holding service for flow wrap film reels, to enable customers to efficiently manage their stock inventory whilst also satisfying their lead time requirements.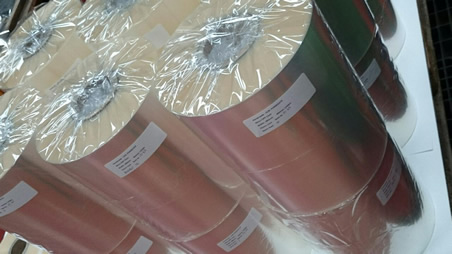 Slitting & Rewind Facility
In addition to Accrued's film stocks, we have the facilities to slit master reels to bespoke sizes. Our standard lead time for slitting is 3 to 5 working days, but emergency short lead time enquiries are our speciality.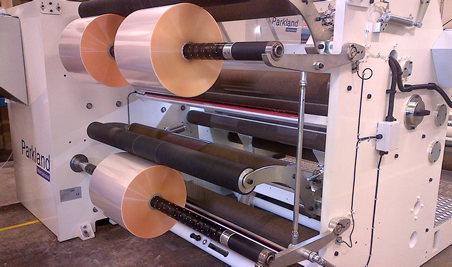 Specialised Technology
We are flexible enough to work with our customers to ensure we hit the lead time they require. Accrued Plastic Ltd have 5 slitting and rewind machines within the production facility. We can slit bespoke sizes from film stocks, or we can slit and convert customer supplied film, plain or printed. All slit reels are supplied fully labelled for traceability back to master reel and wrapped and palletised as per customer requirements and specifications.
Accrued Plastic strives to offer a high quality product at a reasonable price, with a friendly and professional customer service. Our newly commissioned slitting machine has allowed us to reduce our lead times and to accommodate urgent requirements from customers.
Stock Holding Facility
In addition to our general film stocks, Accrued Plastic can also offer a bespoke stock holding facility. Film can be pre-ordered at specific sizes and quantities and held in stock awaiting call off for a period of up to 3 months. Many customers utilise this facility to ensure continuity of supply for specific film grades and quantities. Film is only invoiced at point of delivery. Please contact your Accrued Plastic Ltd representatives for more details or our tailor made stock holding facility.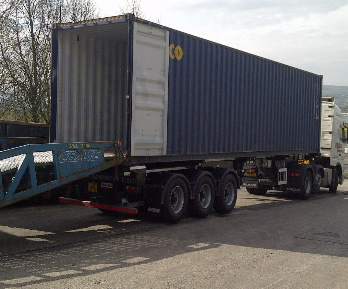 Container to Unload? Let us do it.
Alongside our pre-ordered stock holding, Accrued Plastic can also offer a container unloading service. Our dedicated staff are experienced in unloading containers, we can then re-load onto curtain sided trailers, or offer you a storage facility for your stock until you require forward delivery to your site.
Film Reel Recovery & Rework
Accrued Plastic have the ability and expertise to salvage and recover a variety of flexible packaging film reels, including polypropylene, polyester, polythene, paper, nylon, label film and laminate structures.



Damaged Reels? No Problem!
Whether it is a crushed core, slack winding or incorrectly slit film, Accrued Plastic can re-work and recover these reels. Utilising our adapted machines and experience we can recover severely damaged cores to be rewound onto new cores, to enable you to salvage and re-use the film for its original intended application. Below are a few examples of crushed cores we have successfully recovered
Accrued also have the facility to re-work printed reels where the film has been converted with the incorrect winding direction.

Please contact one of the sales team to discuss any slitting or recovery enquiries you may have.